One of Pakistan's most profitable options for investment, guaranteed to provide an exponential increase
in your assets, lying in the most convenient location in the city.
Rudn Enclave Rawalpindi Location
Rudn Enclave is a society soon to receive its NOC, lying by the proposed Rawalpindi Ring Road. This society allows a quick. It is strategically located near to the following land marks and locations:
Adiyala road
Lahore – Islamabad Motorway M2
CPEC route
New Islamabad international airport
Bahria Town phase 8
DHA Phase II
As the Rawalpindi Ring Road will be developed, the value of property in the area and in this society will drastically increase. The N5 GT road also is nearby on a short access and the Chakri Road lies 29 minutes away. It is a 48 min drive to Saddar, Rawalpindi, Rawat – Chakbeli Road 24 minute drive.
Islamabad farmhouses are located at a short distance of the 9.8 km from this state-of-the-art community.

One of Pakistan's most profitable options for investment, guaranteed to provide an exponential increase in your assets, lying in the most convenient location in the city.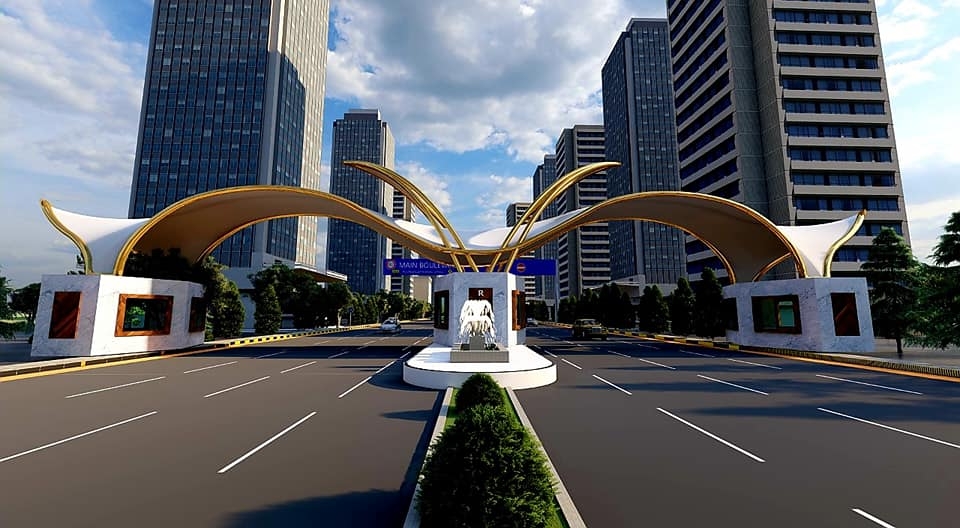 RMRSCO (Private) Limited is a group of accomplished and highly professional management dedicated to completing Pakistan's most prestigious civil engineering and construction projects. The organization is fully equipped with all essential capabilities and is proficient of successfully tackling any dynamic project from inception to completion.
Rudn Enclave's principal design consultant is NesPak. It is a well-known government institution. It is one of Asia's and Africa's leading engineering consulting firms. Its goal is to bring together a group of engineers in one location. The entire estimated turnover for 2016-2017 is Rs. 8.8 billion, with a total cumulative expenditure of US $ 288 billion for the projects executed by NESPAK.
Rudn Enclave Housing Scheme Rawalpindi NOC
An investor's key concern is whether or not the investment they are making is safe. Is their life money being invested wisely or being squandered? Rudn Enclave is a legitimate housing society, therefore there's no need to be concerned about investing. The RDA will shortly authorise the society's development. RDA-approved projects are guaranteed to be top-notch and fully risk-free.
Documentation Requirement for Booking
Below mentioned is the documentation you are required to provide after you are done filling the booking form:
Two passport-size pictures
Two CNIC copies
Two NICOP copies (for overseas clients)
Two copies of CNIC of Nominee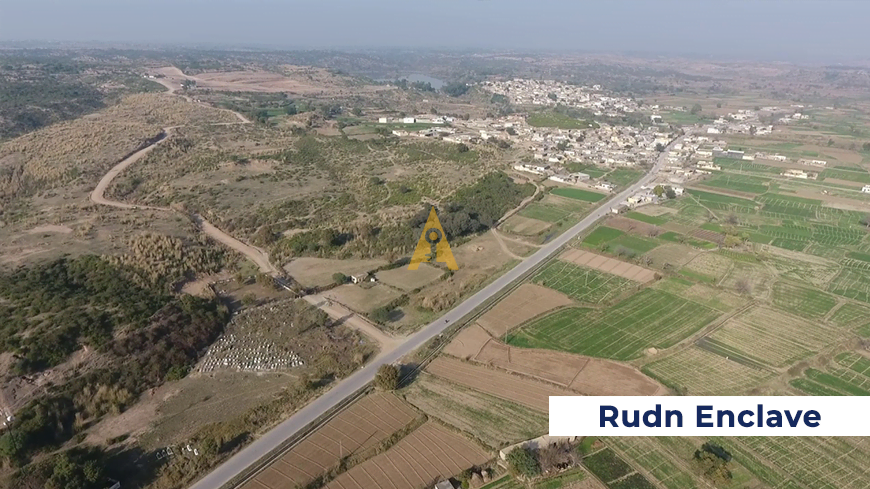 Rudn Enclave Payment Plan
The payment plan of Rudn Enclave can any time be revised and decided again by the owners. The instalments for Rudn Enclave plots need to be paid on the 1st of every month. Development charges are expected to be besides the mentioned plot prices.
Payment process of Rudn Enclave
The competent team at 7 STAR  ESTATE will be available all working days to guide you throughout the boking and payment procedure. As the plan can change anytime, Rudn Enclave Instalment and payment plan updates can be provided by the best real estate dealer in Islamabad
When you arrive at 7 STAR ESTATE PVT Ltd. for booking, you will be giving a booking form to fill and our Asset Manager will guide you how to do so, so that you do not face any difficulty. Once you have filled the form and provided all the required documentation, the only step left is payment. This can be done by pay order or demand draft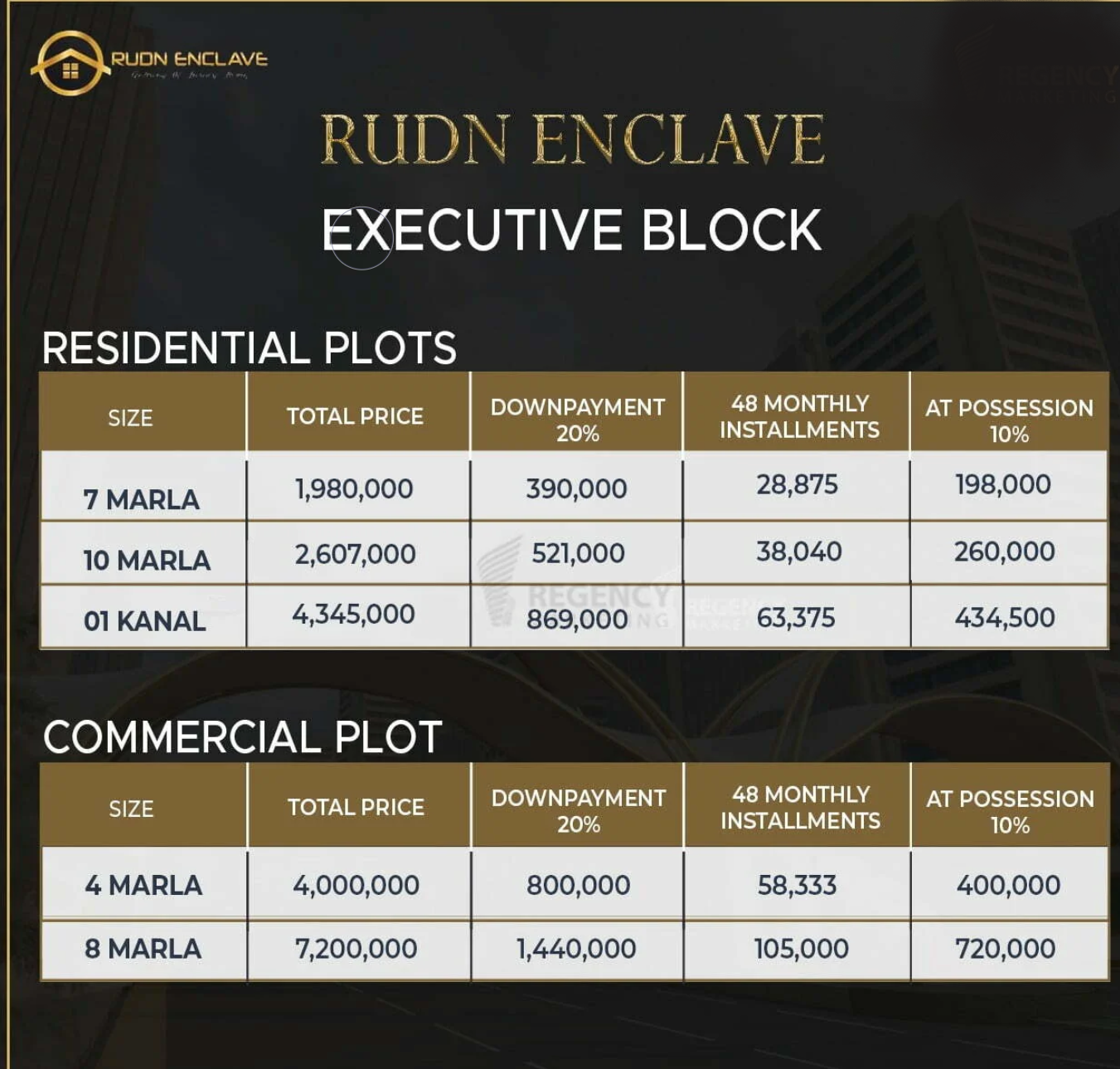 The booking procedure is quite simple and straightforward. 7 STAR ESTATE team will be available for you to guide you throughout the process.
Fill out your booking application form completely.
Attach the applicant's CNIC copies
Make the down payment by cheque or money order payable to "Rudn Enclave," but double-check the management process if there are any new modifications.
Cash payments are also accepted following management approval.
Submit all required documents, make your payment, and receive your receipt.
Rudn Enclave Facilities & Amenities
This society provides a wide range of modern facilities and services at reasonable prices. The amenities here are mostly for residential neighborhoods of high-end home developments. The society features a central theme park, as well as an environmentally friendly ambience throughout the society, in order to provide a healthy and enjoyable environment for individuals of all ages.
Rudn Enclave Salient Features
Some of the facilities are mentioned as follows:
Mosques and parks
Water resources
Electricity supply 24/7
Community Center
Health Facilities
Secure Community
High Quality road
infrastructure
Gated community

We are answering the most frequently asked questions about the Rudn Enclave as follows
WHAT IS RUDN ENCLAVE HOUSING SCHEME?
The Rudn Enclave Housing Scheme Rawalpindi is a housing society located in the Rawalpindi district that will be close to Adyala road and Bahria Town phase 8
IS RUDN ENCLAVE LEGAL?
It is a legal housing society ebing developed y a government sector organization. RDA is yet to approve the NOC of this society, which is also anticipated.
IS RUDN ENCLAVE IN AFFORDABLE RATES?
Currently the prices of this society are low and affordable. Due to its ideal location in the city, the prices would rise drastically after the NOC gets approved.
IS IT SAFE TO INVEST IN RUDN ENCLAVE?
It is a gated and secure community. The residents would be safer here than they would be in the city.
WHO ARE THE DEVELOPERS OF RUDN ENCLAVE?
RMRSCO (Private) Limited has taken the authority of developing this society. Its principal design consultant is NesPak and both have a great record of fulfilment of their promised projects.